Hellooooooo! I have been a bit MIA the last few weeks, my bad! I had every intention of posting some yummy new recipes the last couple of weeks while on vacation, but….well, it just didn't happen. Oops. As relaxing as it was, we kept quite active and busy with lots of sight seeing and eating, of course :) I guess that's the mark of a good vacay? 
We had the absolute pleasure of going back to Oahu, Hawaii. I thought maybe it wouldn't be as exciting the second time around, but I was dead wrong – we honestly enjoyed it even more this time. We did so many new things and tried lots of new foods (in addition to making multiple trips to our favorite spots from before!). And one of our absolute favorite things to eat in Oahu (and at home) is an Acai Bowl! We ate an acai (pronounced "ah-sah-ee") bowl almost daily, and hands down, the best one we had was from Haleiwa Bowls at the North Shore.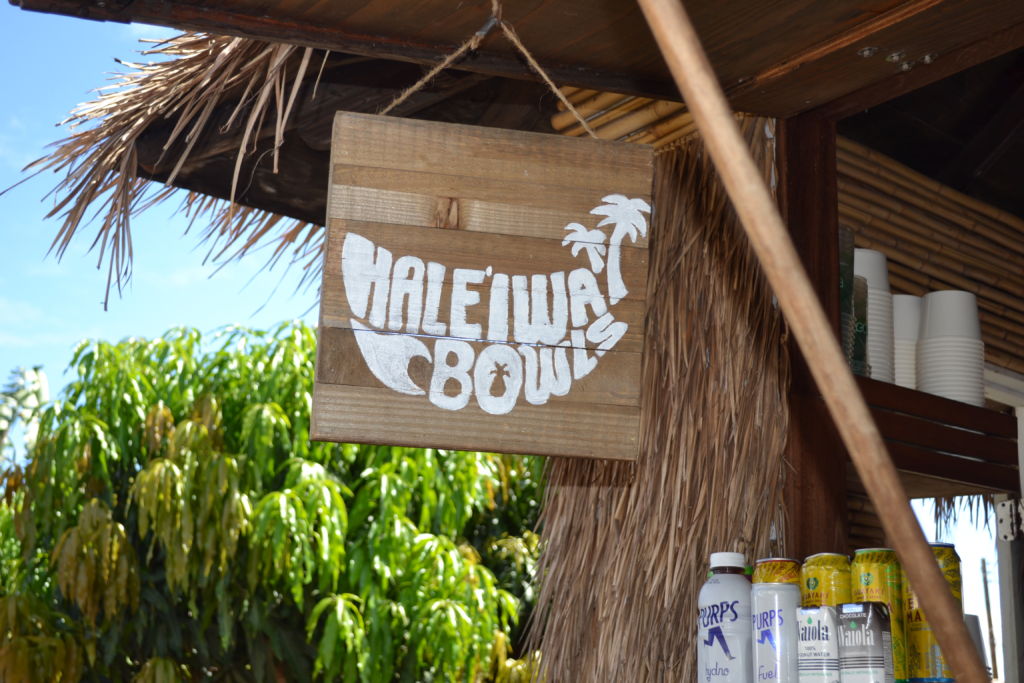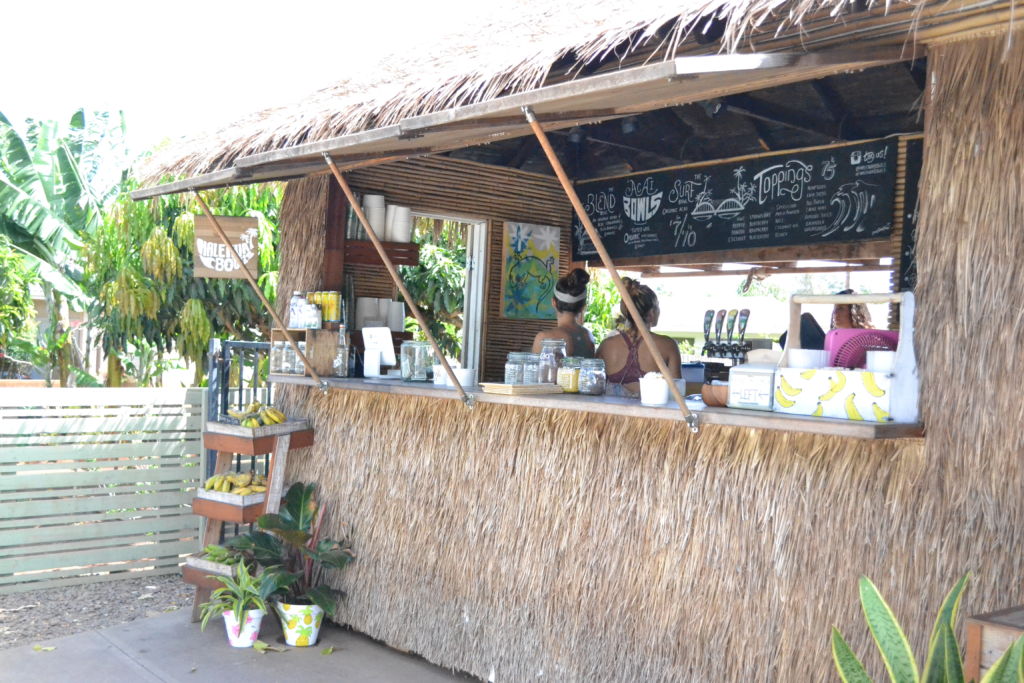 We loved how you had a choice of either smoothie or sorbet consistency, and the sorbet was perfect for staying cold longer in the Hawaiian heat! Plus they really load up with TONS of organic hemp granola and raw coconut flakes, lots and lots of delicious honey, and fresh banana slices. It's heaven in a bowl. You can literally have anything you want and it will taste good together. Similar to an Acai Bowl, something like a Amaze-bowl is just as good. But unlike Acai, this version includes coffee and cream, for a little boost of energy. I've yet to give this a go, but I have a feeling that I will enjoy it. If you ever find yourself in Oahu, please go here and thank me later!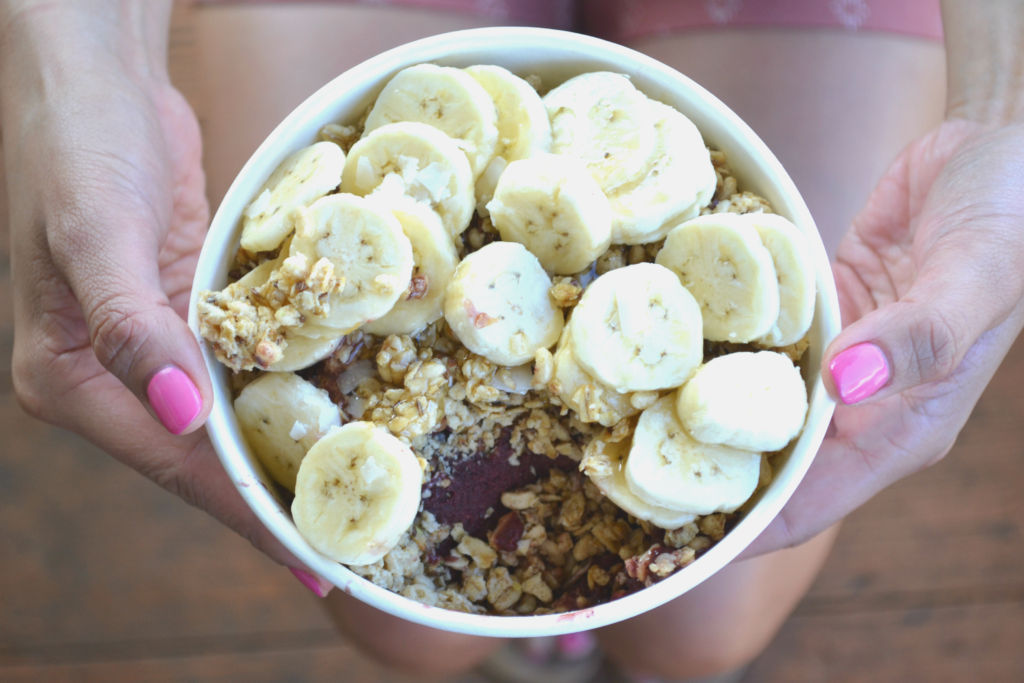 Even the chickens liked the granola from the bowl :)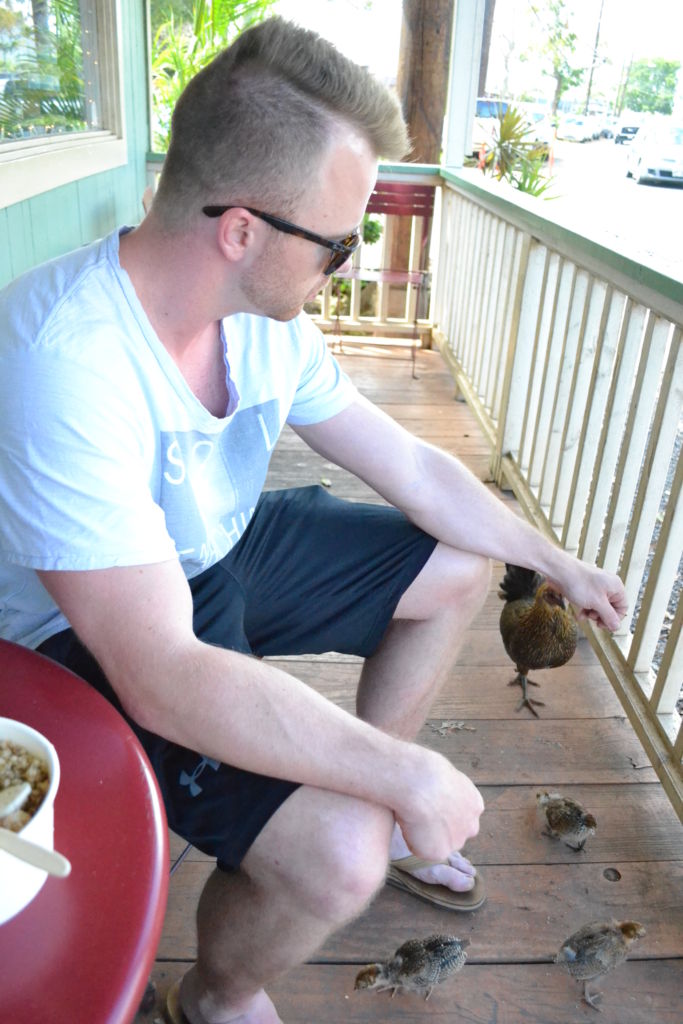 So in honor of one of our favorite Hawaiian eats, I had to make my own version so I could keep the habit going at home :)
To make my acai bowl you don't need too many ingredients. And the great thing about acai bowls is they can easily be customized to your liking or depending on what you have in the fridge. As long as you have frozen acai, you're basically good to go. FYI, I found acai smoothie packs at Whole Foods.
Here's what you'll need to make my acai: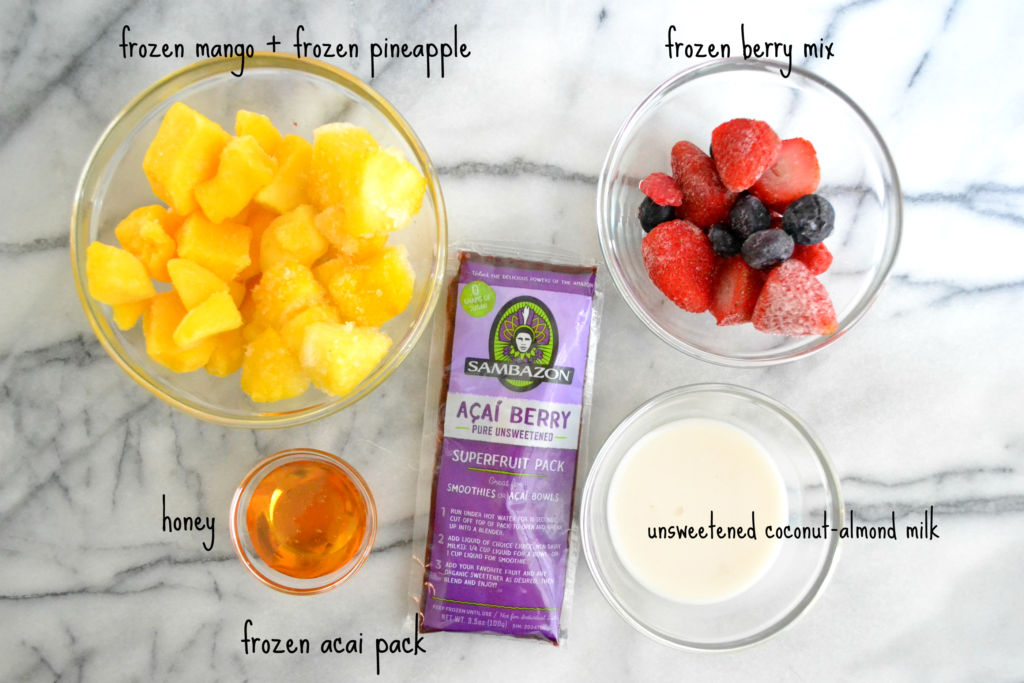 As far as toppings are concerned, in my opinion the only non-negotiables are granola, honey, and fresh banana slices. Everything else is optional, but have fun with it. Add other fresh fruit like pineapple or mango – whatever your heart desires!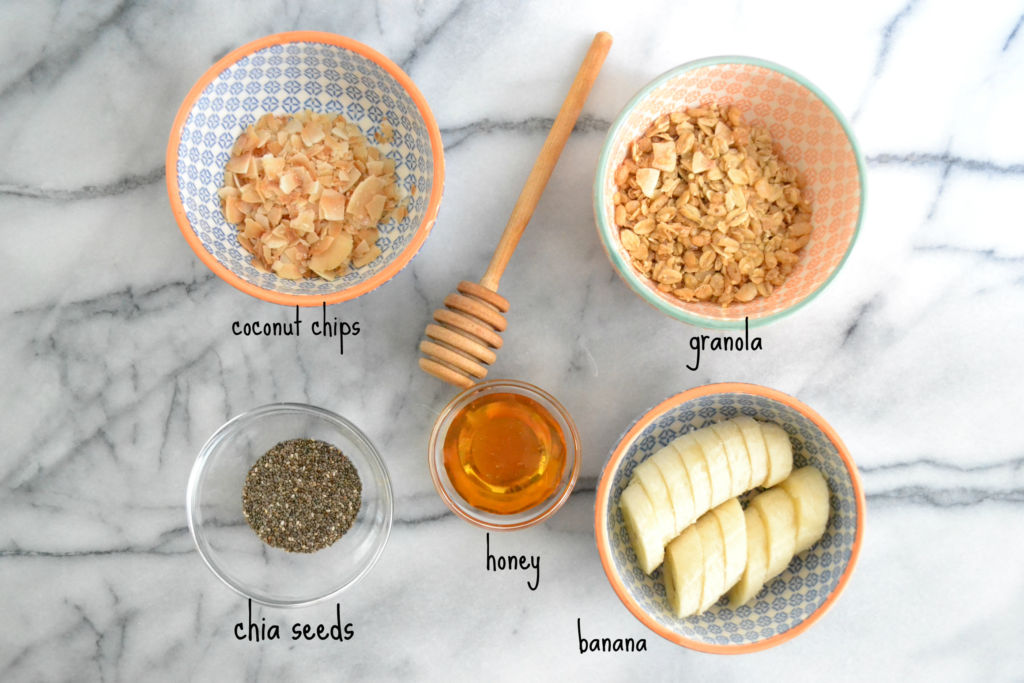 All you need to do is throw all the ingredients (minus the toppings) into a blender and blend away! Then top with granola, coconut chips, chia seeds, banana, and lots of honey!!!
Mmmmm…..drool.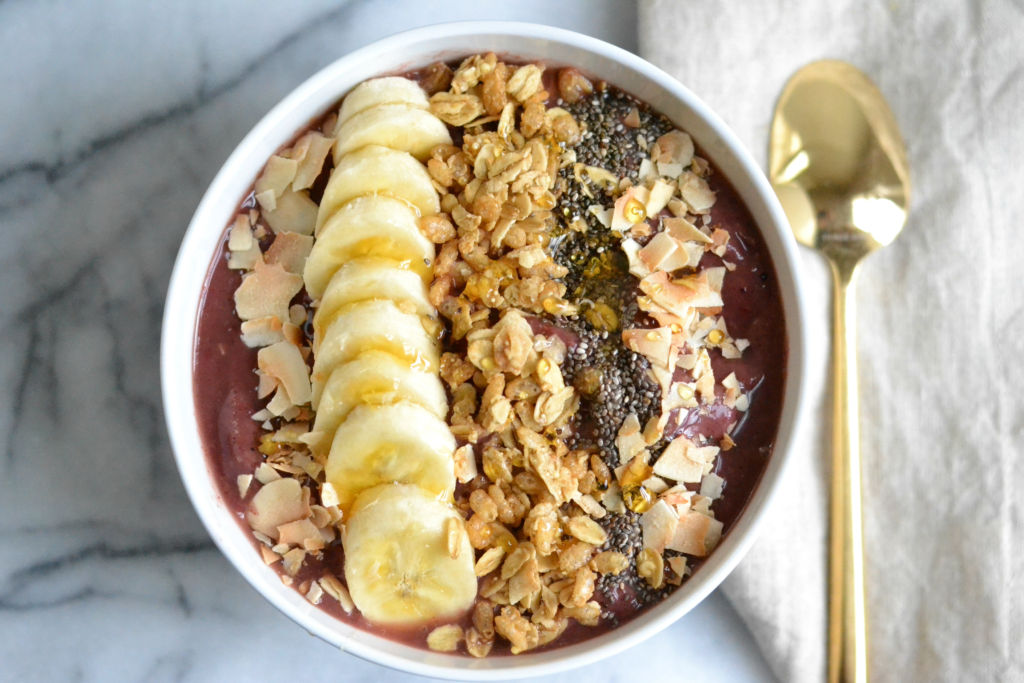 I will say that having a high power blender helps tremendously for this. I have a regular blender and it took a little extra almond milk to get it all combined and blended. And I also had to stop and stir the ingredients a few times – but it still works with a regular blender! It would just go faster and easier with a high power blender. And my growing acai bowl obsession has prompted me to look into other options, such as a Vitamix. It's not cheap, but it's a good investment…right??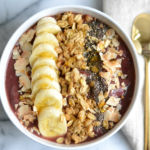 Acai Bowl
2016-05-02 14:17:16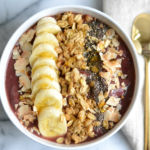 Serves 2
A healthy and super refreshing breakfast treat, ready in just 5 minutes!
Ingredients
Unsweetened Acai Smoothie Pack (1)
Frozen Berry mix, 1cup
Frozen Mango, 1 cup
Frozen Pineapple, ½ cup
Unsweetened almond-coconut milk, 1 cup
Honey, 2 TB
Toppings
Banana slices
Granola
Honey
Coconut chips (optional)
Chia seeds (optional)
Instructions
Run the Acai Smoothie Pack under warm water for 30 seconds or so just to break it up a bit.
To the blender add: frozen berries, frozen mango, frozen pineapple, Acai, unsweetened almond-coconut milk, and 2 Tablespoons of honey. Process until completely blended and smooth. You may have to stir the frozen fruit together a few times in between blending to get it going.
Divide the mixture into 2 bowls, then top with your favorite toppings: granola, coconut chips, chia seeds, banana slices, honey.
Notes
Note: I used an almond-coconut milk blend, but any unsweetened non-dairy milk will work (almond, coconut, cashew, etc).
Love & Food ForEva https://loveandfoodforeva.com/