After multiple Thanksgiving meals and all of the leftovers, it's time for a serious time out :) My body has been craving greens, and I needed to step up my game from my usual Easy Green Smoothie. Sometimes, your body and organs just need a detox from everything. Without a good detox, your organs can become overloaded and not work efficiently. For example, the liver saves your life every day with the multiple processes it goes through 24/7, but it can be burdened with the toxicants that it's subjected to. You need to find ways on how to rejuvenate your liver and other organs daily to keep healthy, and sometimes a good detox is the way to do it. So I came up with this Green Glow Detox Juice! This isn't your typical smoothie, since it isn't as thick and icy. It really is more of a juice and perfect to get you going in the morning. I promise this juice will leave you feeling energized, and give you that glow you might be lacking after that second (or third) helping of mashed potatoes :)
Just a handful of fresh ingredients, 5 minutes, and a good blender gets you this glorious life saver!
Ingredients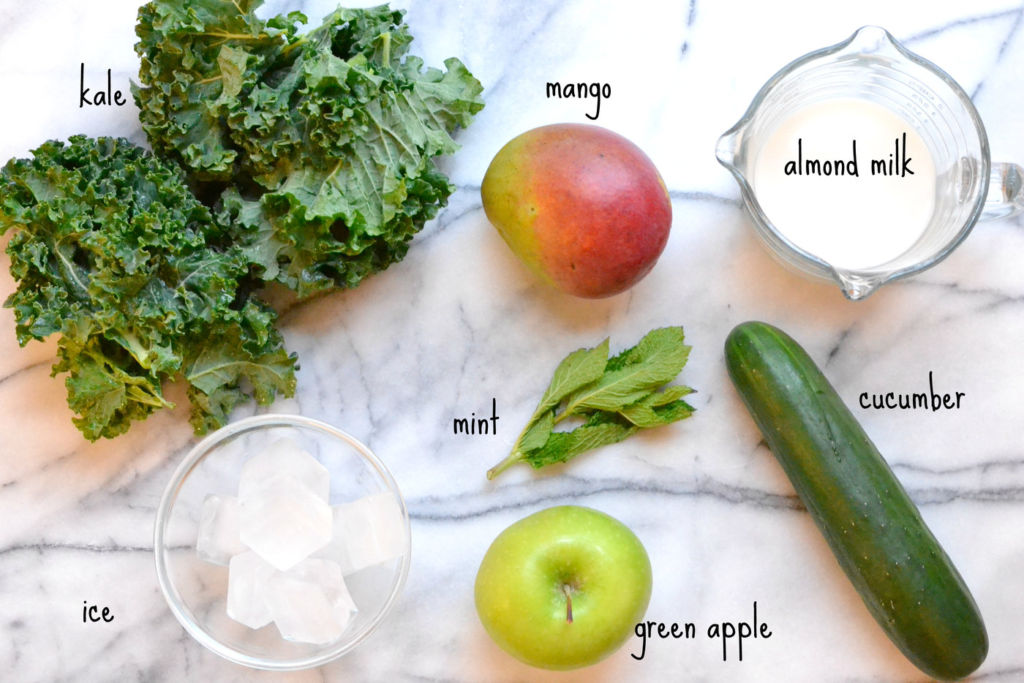 How to make it
Peel the cucumber, mango, and green apple. Cut around the mango's pit to get just the meat. Cut around the apple's core and discard the core and seeds. 
Throw everything into a blender, and blend on high until all the ingredients are smooth. Drink and feel that goodness taking over the holiday bloat!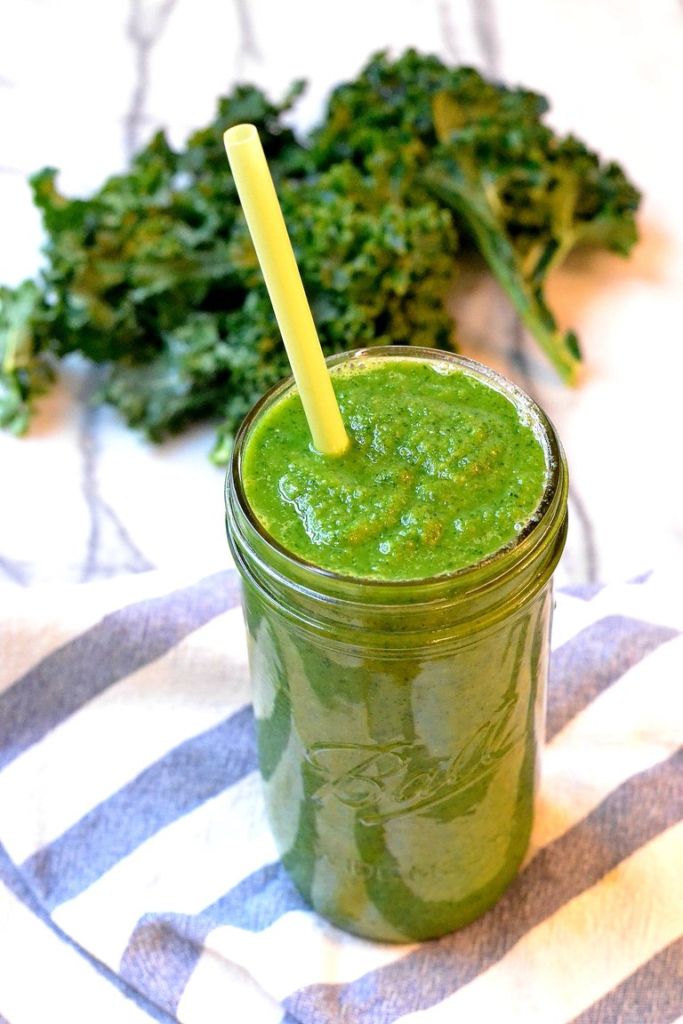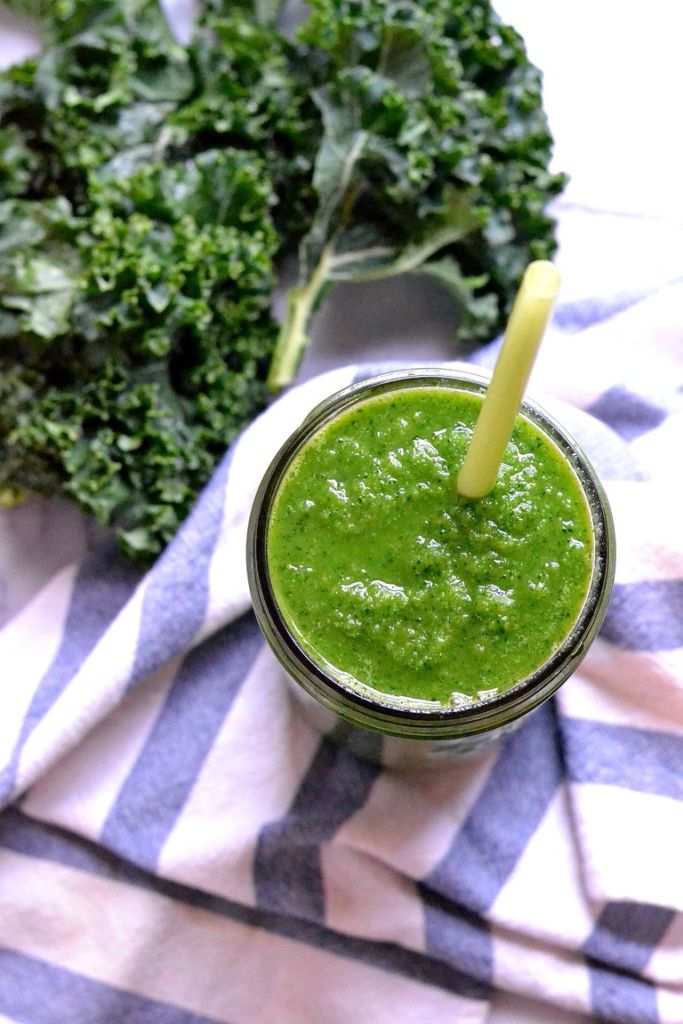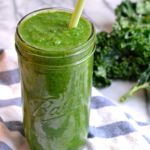 Green Glow Detox Juice
2016-11-29 13:36:23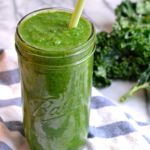 Serves 2
Get back on track after the holidays with this super easy and satisfying Green Glow Detox Juice! It'll have you feeling energized and cleansed in no time!
Ingredients
1 cup almond milk (or other nut milk)
1 green apple, peeled and cored
1 cucumber, peeled
1 mango, peeled and pitted
2 handfuls of kale
3-4 mint leaves
Handful of ice
Instructions
Peel, then remove the core/seeds and pit from the vegetables/fruits.
Throw all the ingredients into a blender. Blend on high until everything is smooth and combined. Enjoy!
Love & Food ForEva https://loveandfoodforeva.com/