I couldn't let December come and go without a Hot Chocolate recipe. When you think of Christmas and the holidays, isn't hot chocolate always part of that picture?? In my head it goes…..family, tree, snow, Christmas music, hot chocolate :) I've always wanted to make it from scratch, even though those instant packets aren't terrible. But now that I've made this and realize how easy it is, I can't ever go back to that powder stuff. I'll be making this every Christmas season, maybe even start a new tradition and make it to drink while decorating the tree :)
Make this recipe in just five minutes to drink while opening Christmas presents this year and make it extra memorable!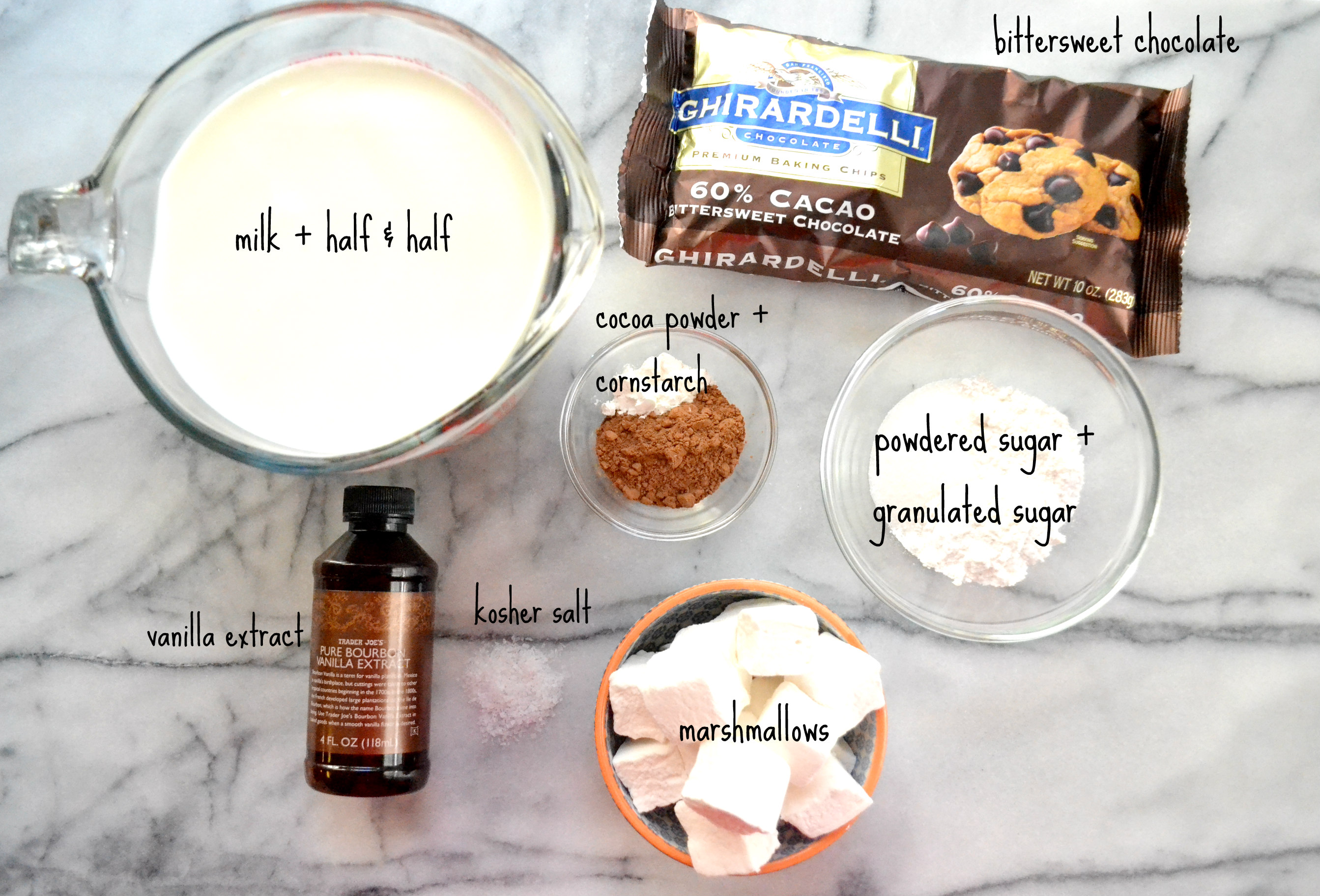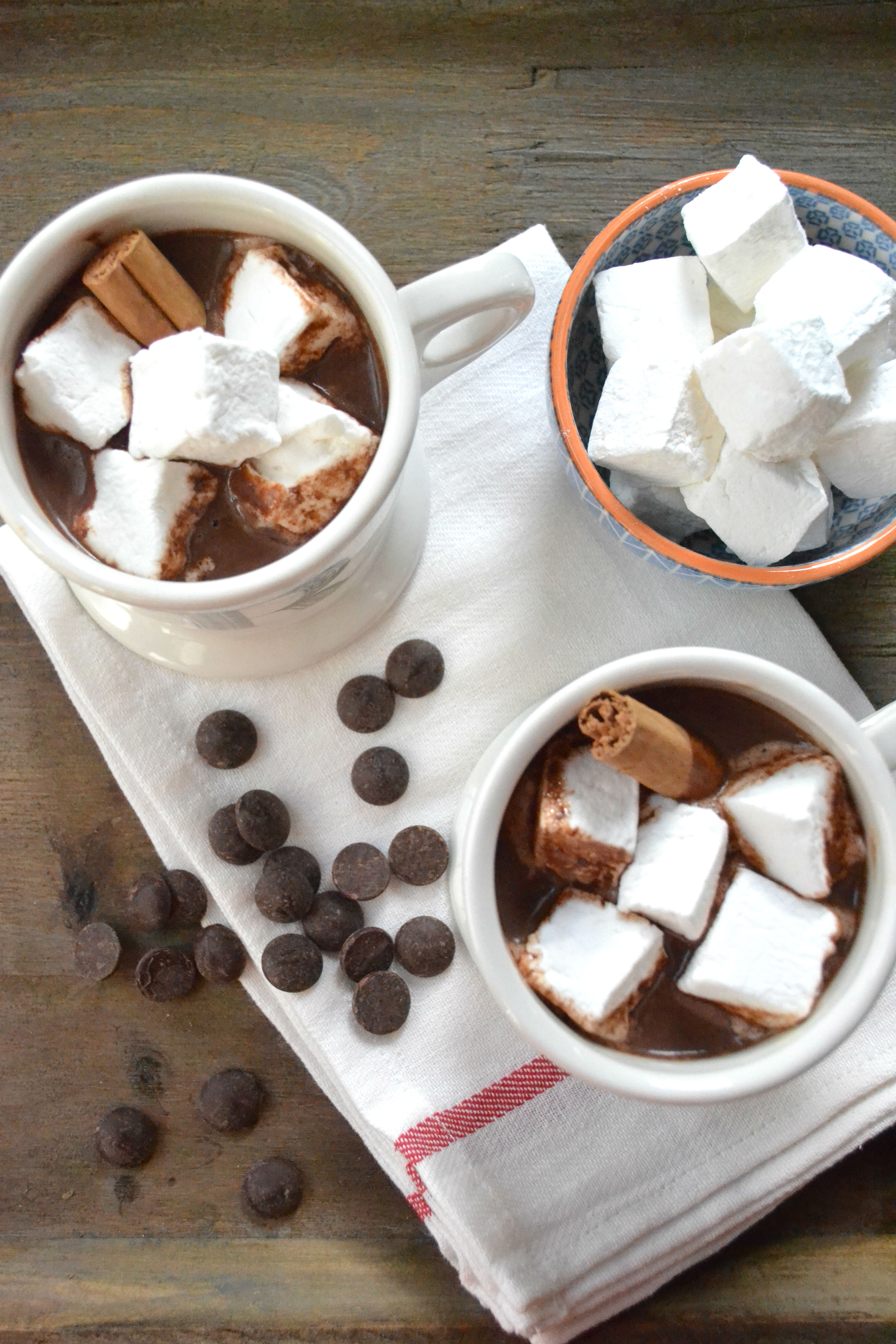 PS, how fun are these marshmallows?? I found them at Williams & Sonoma, and even though they were a little pricey I couldn't resist. And yes, they were totally worth it.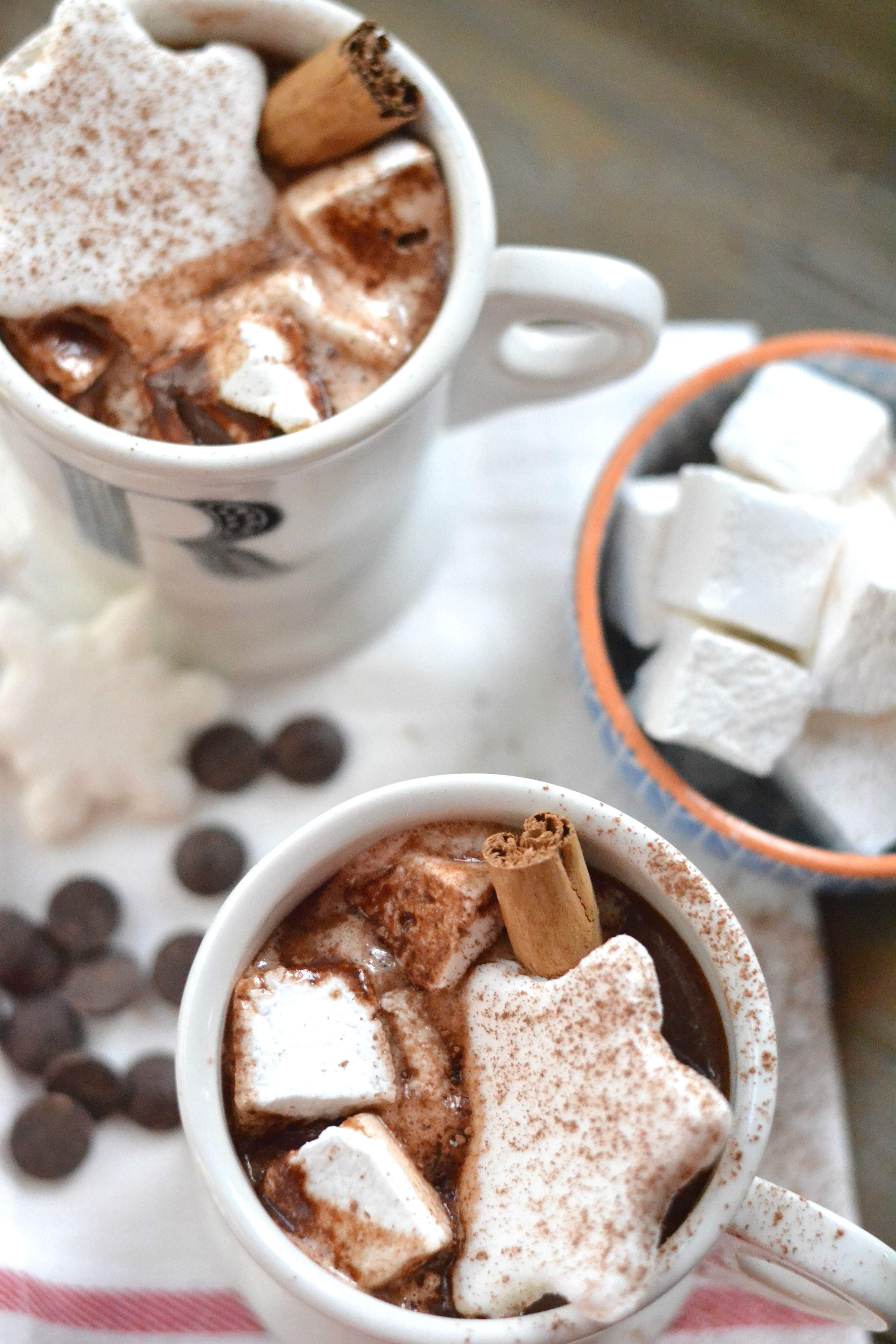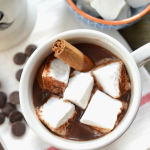 Perfect Hot Chocolate
2015-12-11 19:35:35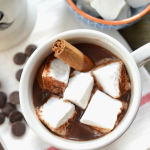 Serves 4
Five minutes is all you need to make a creamy, delicious Hot Chocolate from scratch!
Ingredients
5 oz good bittersweet chocolate (I used Ghiradelli's 60% cacao Bittersweet chocolate chips)
2 cups milk (1%, 2%, or whole)
2 cups half & half
2 Tablespoons granulated sugar
2 Tablespoons powdered sugar
2 Tablespoons unsweetened cocoa powder
1/2 teaspoon cornstarch
1 teaspoon vanilla extract
1/8 teaspoon kosher salt
Optional garnish
Marshmallows
Cinnamon stick
Whipped cream
Instructions
Pour milk and half & half into a medium saucepan. Heat over medium-high heat for a couple minutes, just until little bubbles start to form around the edges of the liquid.
Add the rest of the ingredients: granulated sugar, powdered sugar, unsweetened cocoa, cornstarch, vanilla extract, kosher salt, and chocolate.
Use a whisk to mix together, whisking continually for a couple minutes until the chocolate is completely melted. Lower heat, keep whisking one more minute.
Serve immediately, garnish with marshmallows, a cinnamon stick and/or whipped cream!
Notes
Don't skip the kosher salt! It may sound strange, but salt is very important for balancing out sweets. Trust me!
Love & Food ForEva https://loveandfoodforeva.com/