Hi there! My first official blog post….no pressure. I'm finally doing it after literally years of being analytically paralyzed thinking of every reason why I shouldn't do it. But why not? For so long I've been searching for an outlet. Sitting at a computer all day has a way of stifling those creative juices (I work as a financial manager for a consulting company). I really, really, really enjoy cooking and have accumulated a huge stack of recipes throughout the years. I thought a blog would be the perfect way to have a little fun while also organizing and sharing all of my favorite recipes in one place.
How did I even get into cooking? Well, that's one hundred percent because of my mom, Eva. My best memories involve some kind of family gathering with the most amazing food. Like seriously the. best. food. That's how she showed her love for everyone around her. And I guess I've inherited that. Or I'm just trying to stay connected to her by continuing on with her traditions. My mom passed away from ovarian cancer in 2006. And even though she's not physically with me I know she is present. Everyday. I miss her so much. And I remember her by doing all the things she loved to do, especially cooking.
So welcome to my little blog: Love and Food ForEva. I promise plenty of delicious eats, some fun adventures, and always lots of love.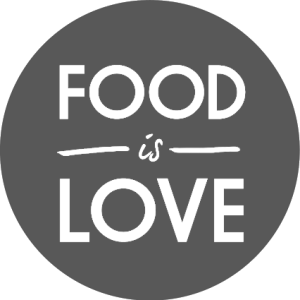 Image from here.