I don't know anyone who doesn't like pancakes. Or breakfast for that matter. I could eat breakfast for every meal! Since autumn is here, I thought this recipe for Banana Nut Pancakes was the perfect first recipe for my new blog! Banana Nut Bread is a staple around our house in the fall and winter months, so I wanted to come up with more ways to enjoy those unmistakable, comforting flavors. Plus I've been seeing recipes for "2-ingredient" pancakes (banana and eggs only) and I just had to try this for myself. My recipe has only 5 ingredients, it's healthy, and so delicious. Whenever I say the word "healthy" my husband usually goes running, but even he loved these. So give 'em a try and thank me later :)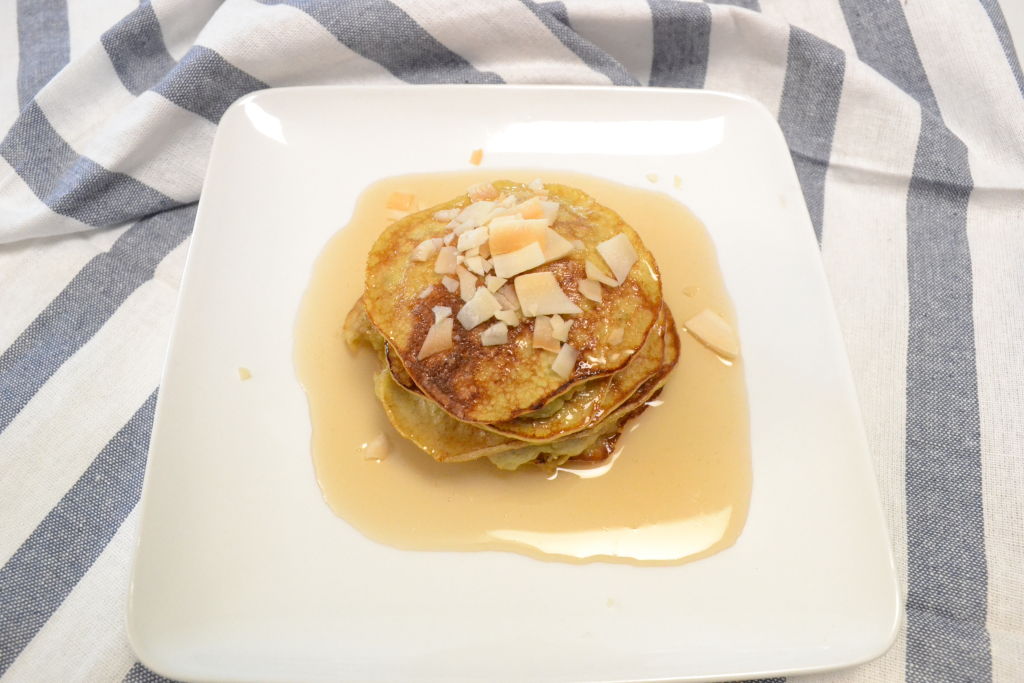 Banana Nut Pancakes
2015-09-23 12:50:02
A healthy and delicious alternative to regular pancakes!
FOR PANCAKES
1 medium to large ripe banana
2 large eggs
1/4 teaspoon baking powder
1/4 teaspoon vanilla extract
2 tablespoons walnuts, chopped
Butter or butter spray for cooking
OPTIONAL TOPPINGS
Maple syrup
Toasted Coconut chips
Powdered Sugar
Instructions
Peel and mash the banana in a bowl with a fork. You want the banana to be very smooth with no big lumps.
Add baking powder and vanilla extract to the bananas. Stir to combine.
Whisk eggs together in a separate bowl or measuring pitcher, then add to banana mixture. Mix until well combined.
Heat a griddle or non-stick pan over medium heat. Melt a tablespoon of butter or use a butter spray. Make sure your griddle is hot before moving on. A drop of water should sizzle when it's ready.
Using a small ladle, drop around 2-3 tablespoons of batter onto the hot griddle. Cook 3-4 pancakes at a time, depending on the size of your griddle/pan. Make sure not to crowd them so they don't touch.
Sprinkle each pancake with some chopped walnuts.
Cook for 1 minute, then flip. Cook for another minute.
Transfer cooked pancakes to a serving plate and continue to cook the rest of the batter. This will make 6-8 mini pancakes.
Serve immediately by topping it with anything you want! I like to use toasted coconut chips and maple syrup, with a dusting of powdered sugar :)
Notes
If you need more pancakes, simply double the recipe!
Love & Food ForEva https://loveandfoodforeva.com/