Today's recipe is another awesome collaboration with We Got Food Covered, which was inspired by the food you can find at baseball stadiums. We've been to a few games this summer (go, Nats!) and half the experience is getting to indulge in ballpark food. One of my go-to things to eat is the famous Chili Half-Smoke at Ben's Chili Bowl. If you've never heard of it, you're truly missing out! Next time you're in the DC area, give it a try; it's a must-eat in any local's book. Naturally, chili pairs perfectly with cheese, which always goes well on top of french fries. But why not mix it up by topping not just regular old fries, but sweet potato tots! And thus, Chili & Cheese Sweet Potato Tots was born! And this is hands down one of my favorite things I've ever made. No lie.
Here's the thing, each component of this dish is delicious in its own right, but together, it's game over :) Not to mention that chili, for me, screams autumn, which gets me super amped for football season! I'm not wishing summer away just yet, but one of the few consolations to the end of summer is football (and slightly cooler temperatures)! Can't you just imagine plopping down on a comfy couch with a plate of these while watching your favorite team's season opener?!
Ingredients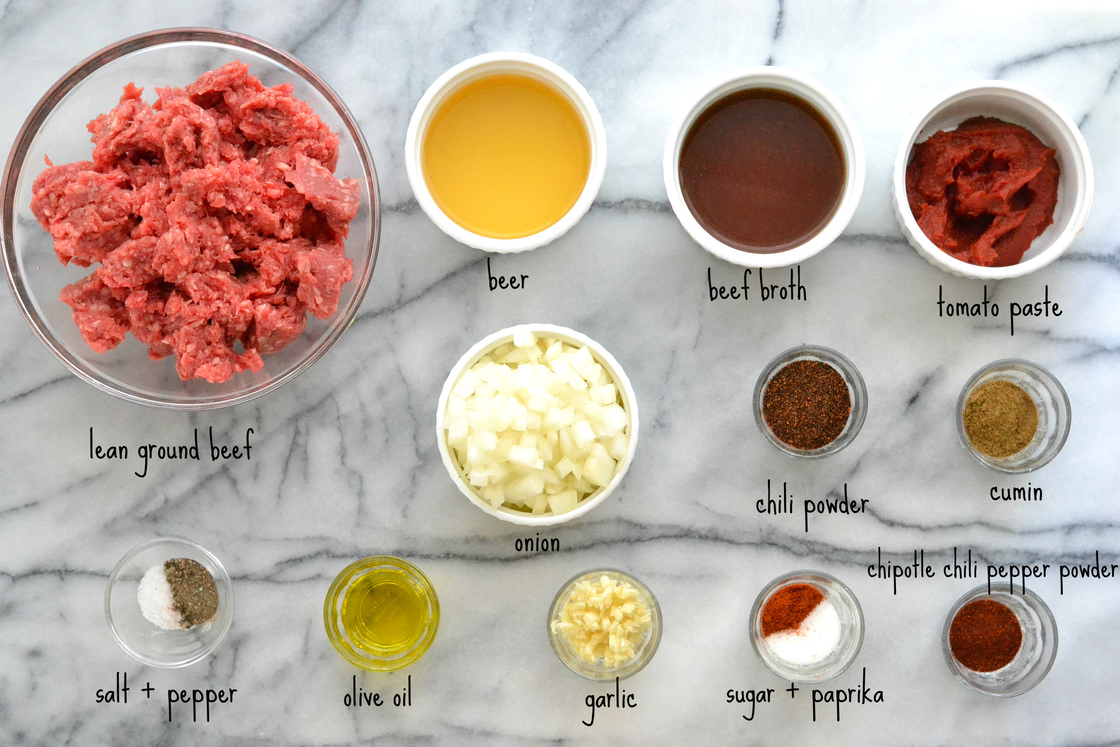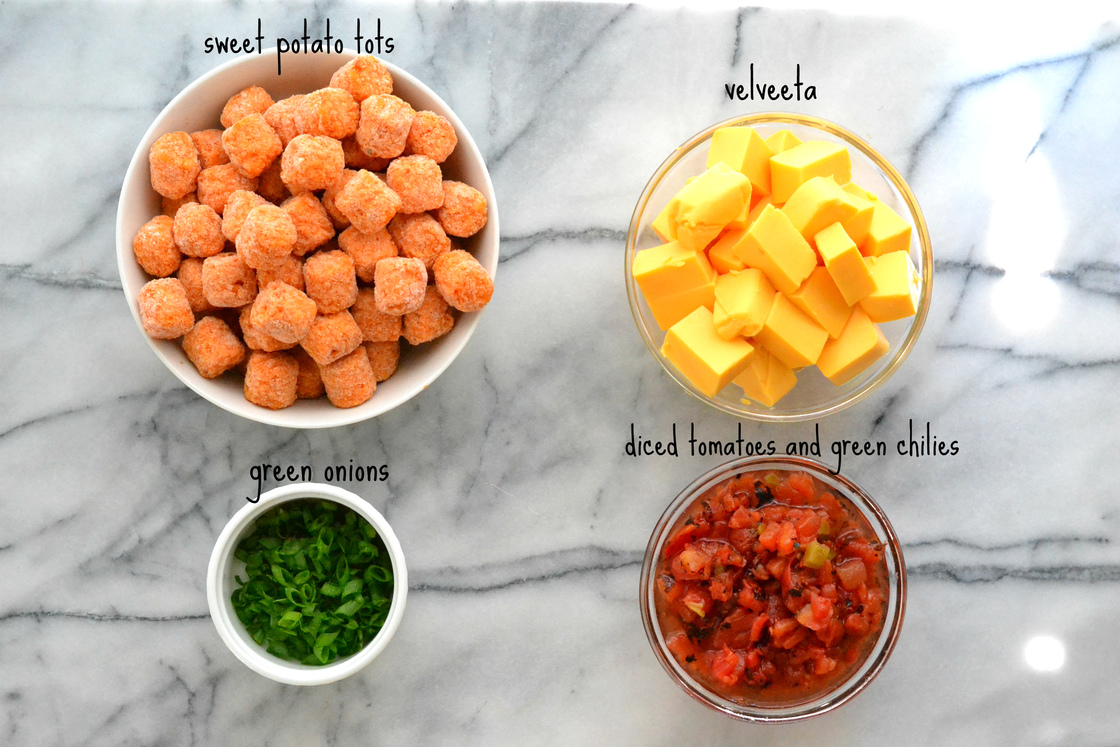 How to make it
Head on over to We Got Food Covered for the full recipe!