Well hello!!!!! I feel like it's been an eternity since I last blogged, but it's only been a month. I promise to never ever abandon you for that long ever again, k? Can we still be friends? OK, good! The last month has been crazy as we have packed up half our house, put it on the market, got it under contract, and are in the home stretch of officially selling our first home! It's bittersweet for sure, but we have big plans for what's to come next for us! More on that later :)
For now, I'm bringing you one of those simple staple recipes that everyone loves. Except I'm turning it up a notch with some easy, yet amazing, ingredients. Just in time for another Friday during Lent (for those of you who may need some non-meat inspiration!), check out another exclusive recipe I developed for We Got Food Covered – Grown up Grilled Cheese!!!
Let me tell you, I surprised even myself by upgrading those simple tried and true ingredients of bread and cheese. Sub in sourdough for an extra crispy crunch, swap out American cheese for creamy Fontina and Provolone, then add some pesto and chopped sun-dried tomatoes….and the result is a real winner! Check out my super simple recipe at the link below – lunch or dinner is just a handful of ingredients and 10 minutes away!
Ingredients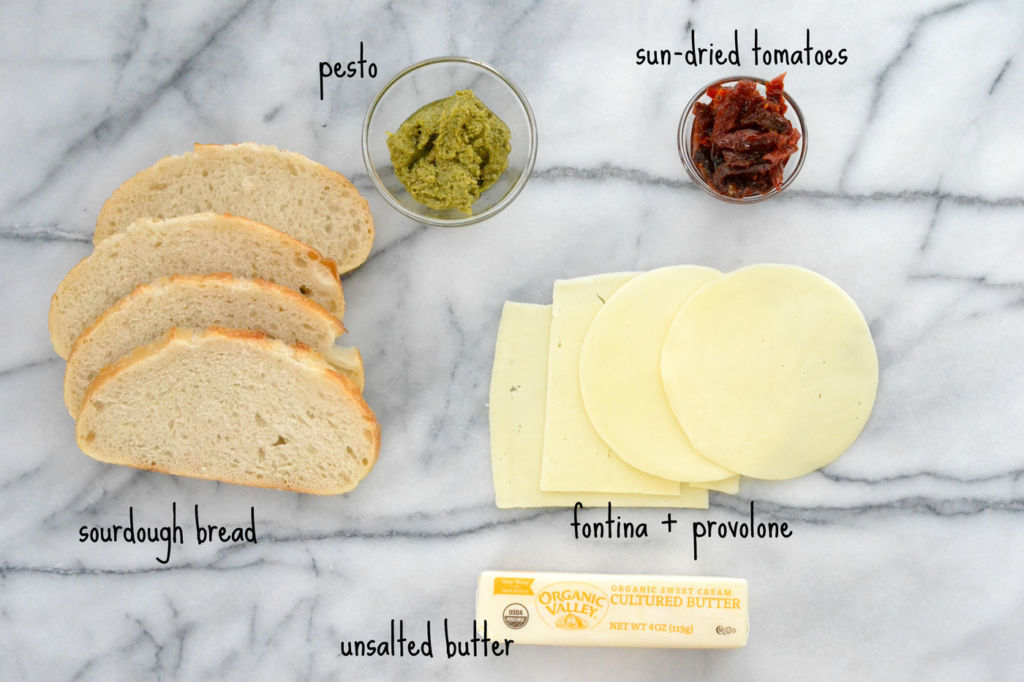 How to make it
Exclusive recipe for Grown Up Grilled Cheese