Happy Friday you guys! Looks like it'll be a beautiful fall weekend, free of rain, so I hope you guys have fun plans! Ryan and I have our 15 year high school reunion, I can't even believe it. Should be fun!
In case you have plans for a dinner party, this Easy Roast Chicken ecipe adapted from Ina Garten is so, so simple and you'll be surprised at how flavorful it is with just a couple of ingredients. I swear it's fool-proof. The first time I tried it I was nervous; I mean, the mere thought of cooking a whole chicken had me convinced I would end up with a half cooked bird that was burnt on the outside and raw on the inside. But I promise if you'll just trust me on this one, you will love how delicious and simple it is to make this. Plus any leftovers make for great chicken breast sandwiches or a flavorful chicken salad. You can also use the chicken bones to make a seriously delicious homemade chicken stock. Good ole' Ina has a great, easy recipe for that too (go figure!): Barefoot Contessa Chicken Stock Recipe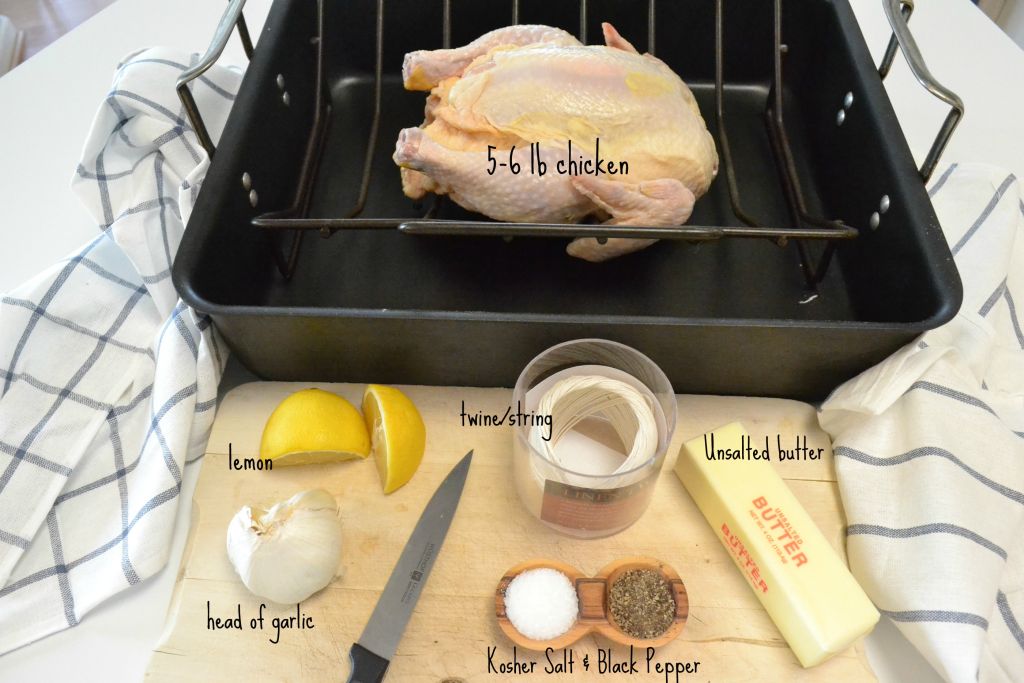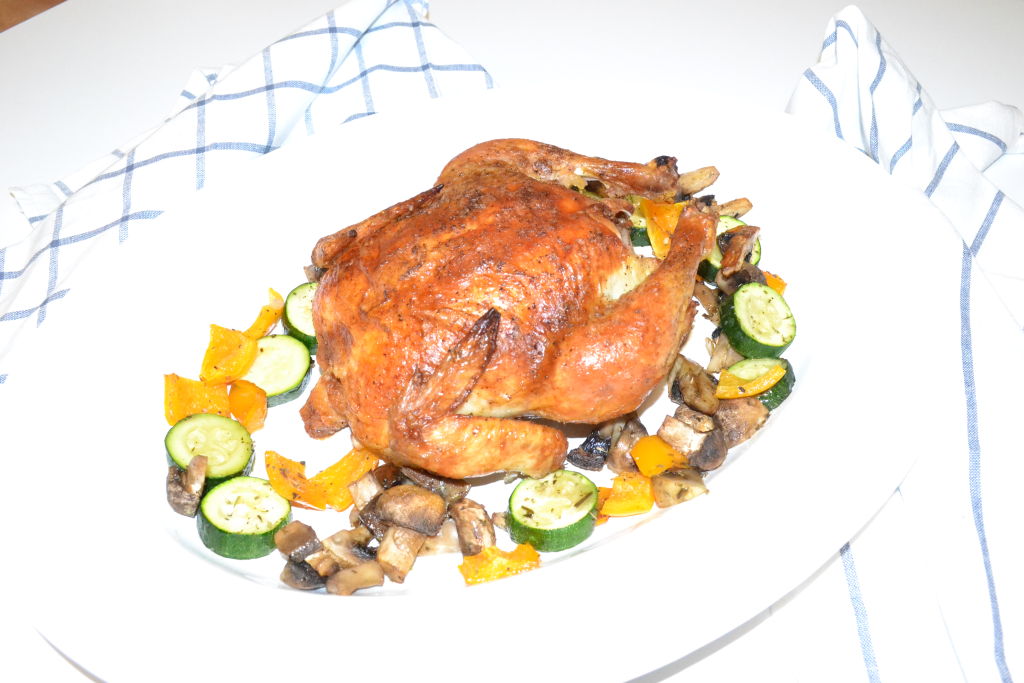 Easy Roast Chicken
2015-10-08 10:54:03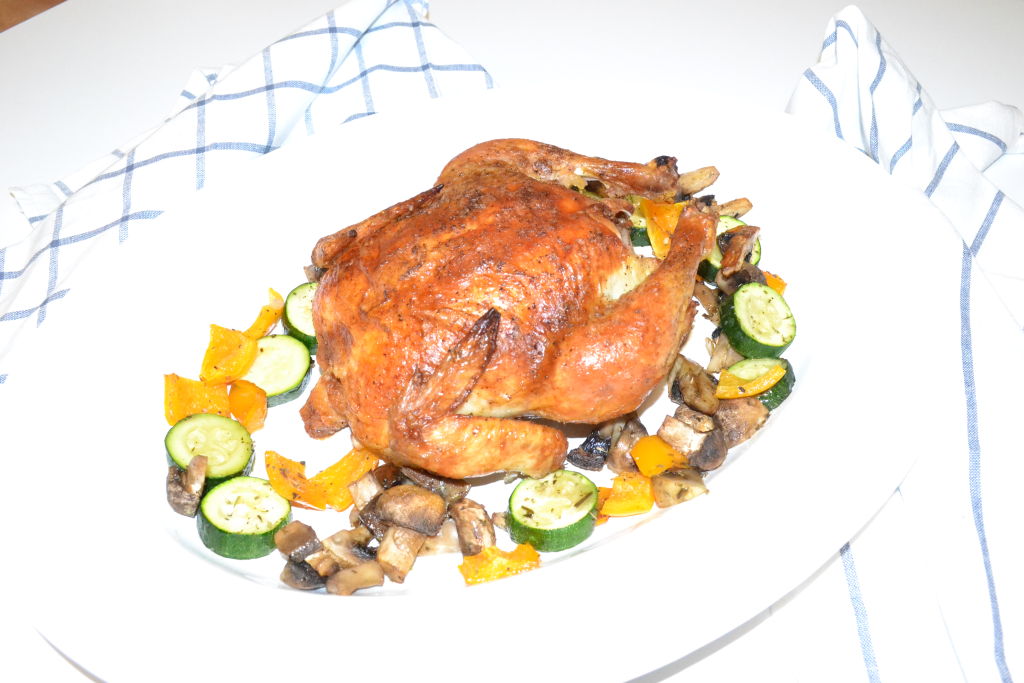 Serves 8
A fool-proof recipe for creating the juiciest whole roast chicken.
Ingredients
1 whole roasting chicken, 5-6 lbs
Kosher salt
Black pepper
1 lemon, quartered
1 head garlic, cut in half crosswise
3 Tablespoons unsalted butter, melted
Optional-bunch of fresh herbs like thyme or rosemary
SPECIAL EQUIPMENT
Roasting pan
Meat thermometer
Instructions
Preheat the oven to 425 degrees F.
Most whole chickens will come with the giblets wrapped in a plastic bag and stuffed inside the bird's cavity. Remove and discard that stuff.
Pat the outside of the chicken dry with paper towels.
Liberally salt and pepper the inside of the chicken.
Stuff the cavity with the cut up lemon and garlic head. If you have a bunch of fresh thyme or rosemary, stick that in too.
Brush the outside of the chicken with the melted butter and sprinkle again with salt and pepper. Tie the legs together with kitchen twine.
Roast the chicken for 1-1 1/2 hours depending on the size of your bird. A fool proof way to know if it's ready is to use a meat thermometer. You would stick it in the inner thigh of the bird before putting into the oven. Set the thermometer to a target temperature of at least 165 degrees F (74 degrees C). If you don't have a meat thermometer, you know the chicken is ready when the juices run clear when you cut between a leg and thigh.
Once the chicken is done, cover with aluminum foil for 10-15 minutes to allow the meat to rest and all the juices to get absorbed back into the meat. This is important!
Slice the chicken onto a platter and serve it with your choice of side! I like to serve it with simple roasted veggies. In the picture I used zucchini, mushrooms, and yellow bell pepper.
Notes
Tip: Meat thermometers are a great investment. They are a lifesaver and you can find a good digital one for as little as $10.
Adapted from Ina Garten, Barefoot Contessa
Love & Food ForEva https://loveandfoodforeva.com/