I can't believe that I have never had these before. I love all things potato – mashed, fries, chips, baked – but smashed potatoes? How has this never even crossed my mind?! Travesty, I tell you. I came across the idea while watching an episode of The Pioneer Woman (if you don't know who she is, you're missing out). She made something called "Crash Hot Potatoes," which is apparently a big dish in Australia. Any recipe that has less than ten ingredients is worth a shot in my book, and I am so glad I gave these a try. These are seriously my new favorite way to make potatoes. The crispy goodness is just soooooo….good (when I get excited about food it's difficult for me to think straight and come up with sophisticated descriptions :) ) And that sprinkling of grated Parmesan at the end, oh my goodness….just you wait!
I would consider doubling the recipe because these will become an instant favorite at your house. Serve these with anything from chicken and beef to seafood. They are perfect with any main course.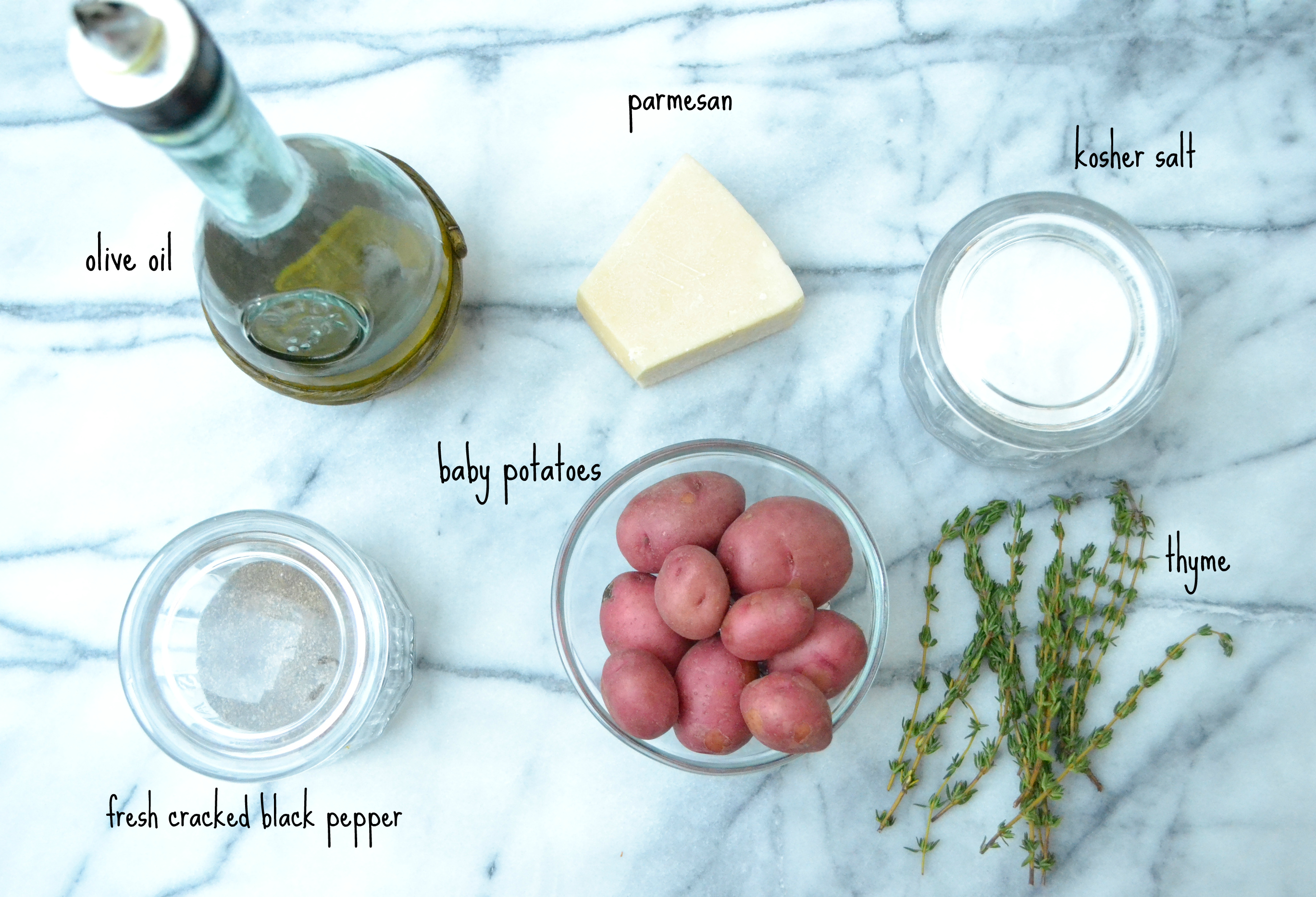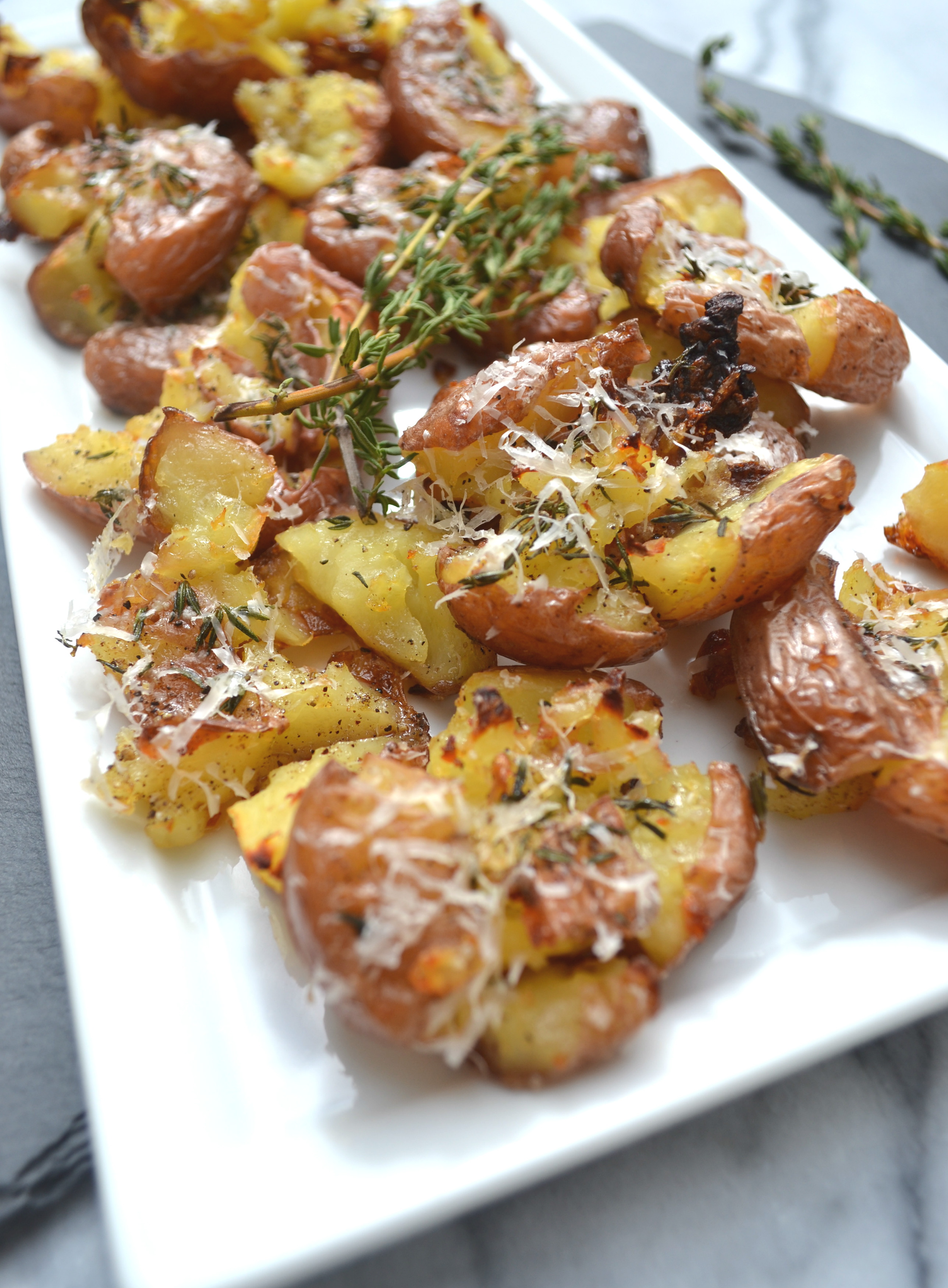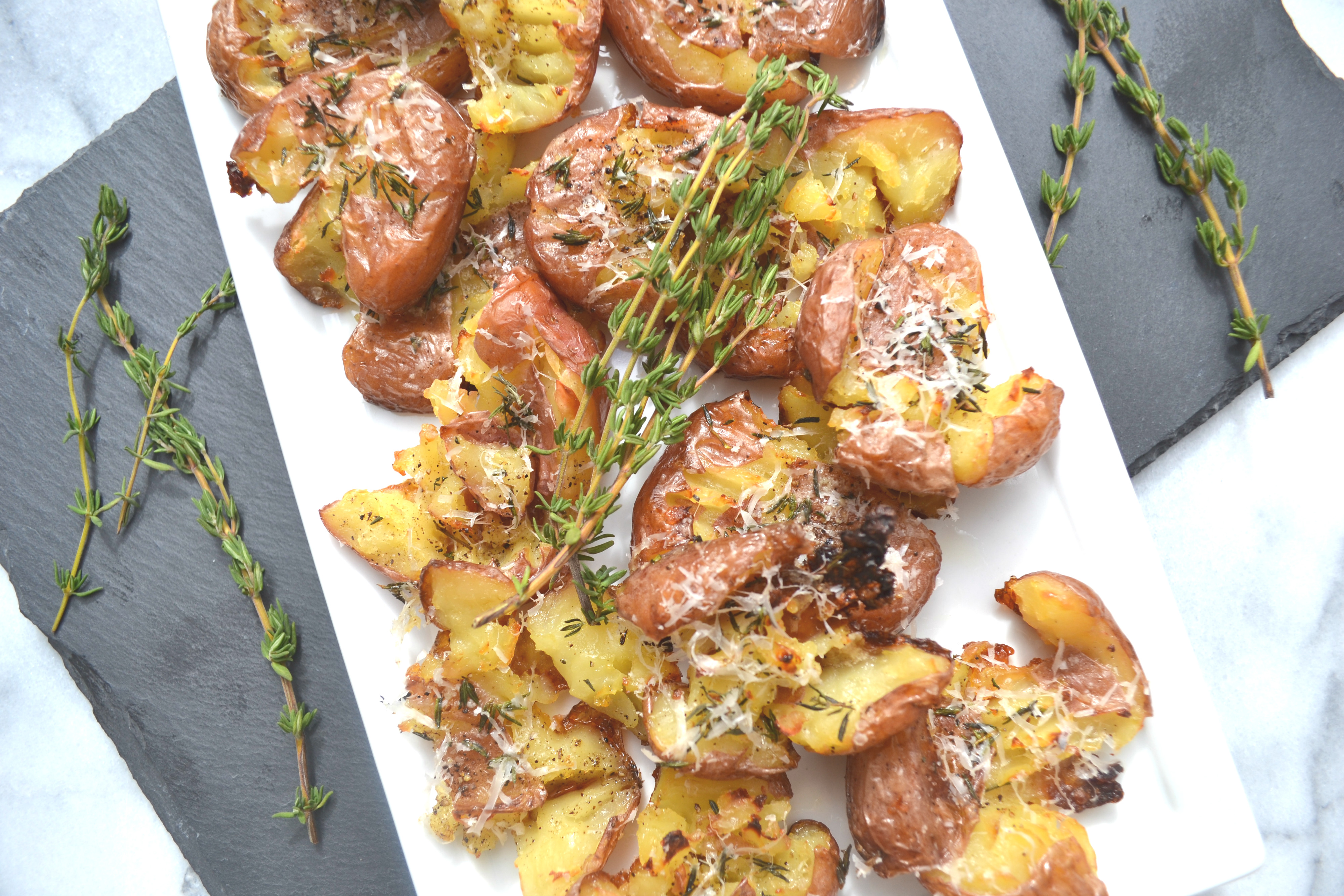 Parmesan Herb Smashed Potatoes
2015-10-20 12:37:20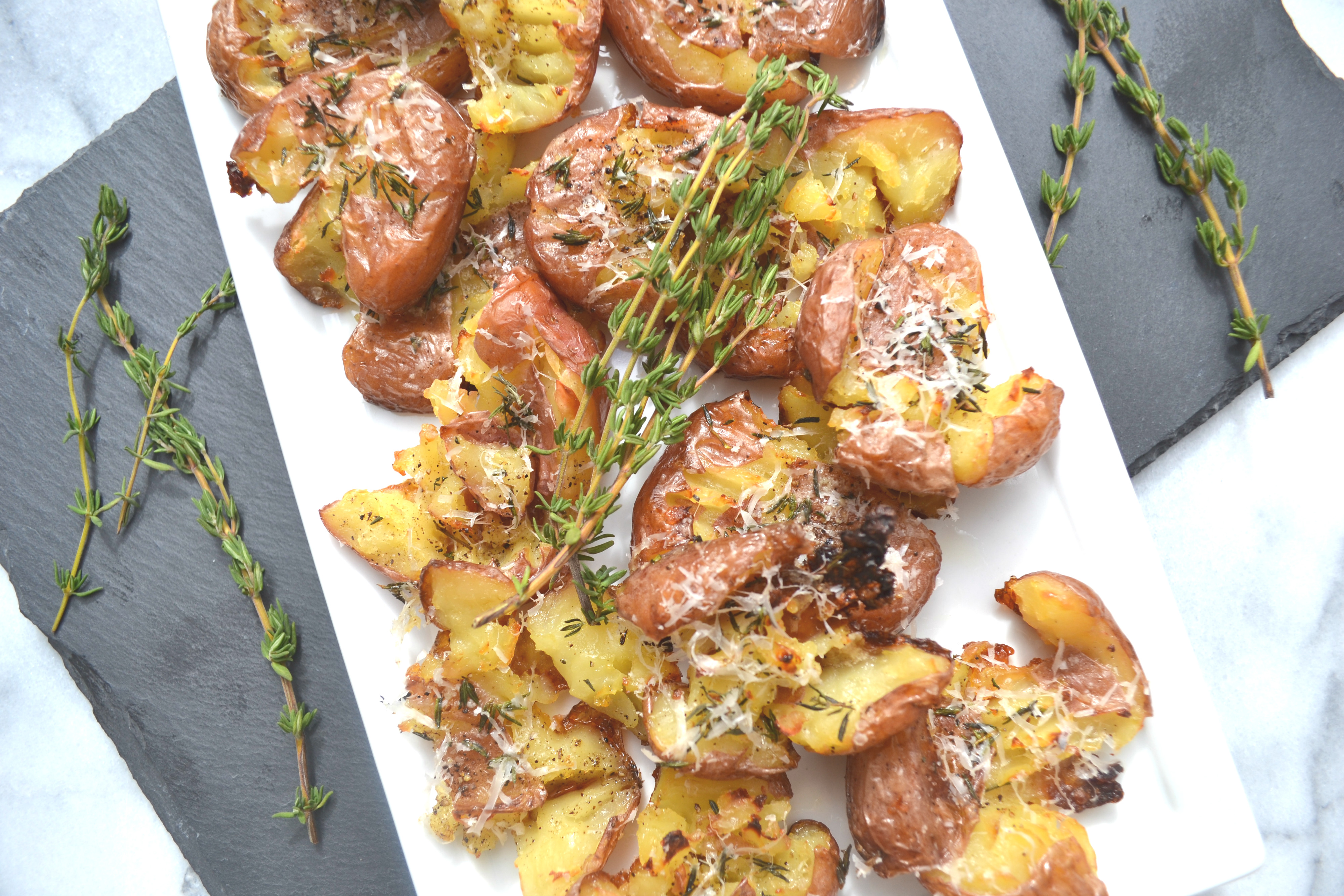 Serves 4
Ingredients
1 lb mini red pototates or Dutch yellow baby potatoes (about 4 per person)
2-3 Tablespoons olive oil
1 Tablespoon fresh thyme, chopped (or your herb of choice)
Kosher Salt
Black pepper
2 Tablespoons freshly grated Parmesan
Instructions
Put potatoes into a pot big enough to cover them with at least an inch of water. Cover and bring to a boil (it will take about 6-7 minutes to come to a boil).
While waiting for water to boil, preheat oven to 425 degrees F. And drizzle a generous amount of olive oil onto a baking sheet.
Once water is boiling, cook potatoes for 13-15 minutes until fork tender.
Drain potatoes and place them on the oiled baking sheet, spaced out evenly.
Use a fork to slowly smash each potato down. Don't worry if they don't stay in one piece, they'll still be delicious. Rotate your fork 90 degrees and smash again to flatten out.
Drizzle olive oil over the top of each potato. Sprinkle with kosher salt, black pepper, and chopped thyme.
Bake for 20-23 minutes, until golden and crispy. Remove from the oven, and grate fresh Parmesan over the top.
Notes
Tip: don't limit yourself to thyme and parmesan! These would work with any herb (ex: rosemary, chive, parsley), minced garlic, crispy bacon, shredded cheddar, pesto....the possibilities are endless!
Adapted from The Pioneer Woman
Love & Food ForEva https://loveandfoodforeva.com/